Elsmore Kansas
:
A quiet peaceful town located in South East Kansas, that dates back to the pioneer days. Elsmore was a booming town when the railroad came through. Now though Elsmore is little more than a sleepy little town in Allen County, Kansas, but still a wonderful place to live and raise a family. Population of Elsmore is under 100 unless of course you count Dogs and Cats! Our Mayor is Jim Nelson, We have a small Volunteer Fire Department, a Methodist Chruch, a Cemetary, and Auto repair shop, a Lawn Mower Repair Shop, a working Grain Elevator,
and of course a Local Pub the Elsmore Tavern where you can get good food and a cold beer...
Bourbon State Fishing Lake and Wild Life Area is about 4 miles from here and is commonly known as Elsmore Lake, a great place for fishing, camping, boating, and relaxing. Each Year for "Elsmore Days" we have a small parade, local crafts-people and dinner that is open to the public. Elsmore Days is to Celebrate the Survival of Small Town America! If you would like to know more about Elsmore Day's call :620-754-3538 for information.

Facts about Elsmore:

Number of Families: about 35

Elsmore is positioned 37.79 dg North of the Equator and 95.14 degrees West of the Prime Meridian.

The Distance of Elsmore to Washington D.C. is 1031 Miles.


Our Hometown News Paper, Click here to go to the Iola Register!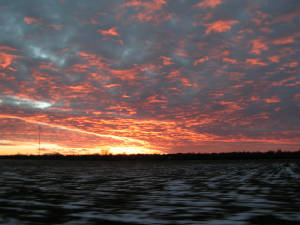 First Winter Snow in South East Kansas 2005